Our Story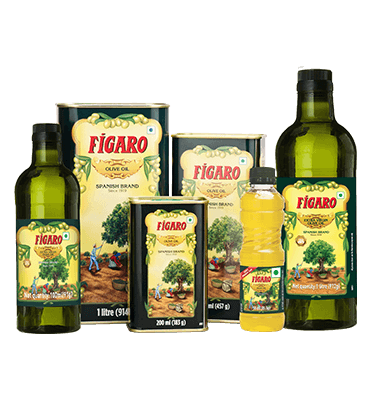 Figaro Olive Oil has been celebrating the goodness of olive oil for more than a century, and what a glorious journey it has been. It all began in 1919, when the Figaro brand was formed by a firm called Brugier y Trujillo that specialized in the production and sale of olive oil, olives and olive oil soap.
The founders were Euvaldo Martinez Brugier, a Sevillian trader and Rafael Trujillo, who specialized in olive and olive oil sales. Rafael was also known as one of the best olive oil tasters of his time.
The name 'Figaro' was chosen by Rafael Trujillo, who was extremely fond of the opera, and as a nod to Seville in Spain where the olives for Figaro Olive Oil are grown and pressed.
From 1984 till today, the Figaro Olive Oil brand belongs to the Deoleo S.A. company. Figaro Olive Oil is exported all around the world.
For more than 100 years Figaro has, and continues to be, committed to quality and health. As a pioneer and champion of olive oil in the Indian market, Figaro Olive Oil has been offering Indian consumers pure, chemical-free, high-quality olive oil for more than 40 years.